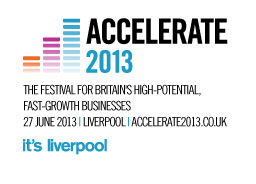 The Women's Organisation are excited to take part in this free fringe event is part of ACCELERATE 2013.
This session is for Women Leaders – Women Entrepreneurs, CEOs,Partners, Directors, Senior Executives,
and women aspiring to these roles.
As Sheryl Sandberg states in her book Lean In …
" The blunt truth is that men still run the world".
Despite evidence that suggests that companies with a strong female representation on the board outperform their rivals:
42% higher return on sales

66% higher return on invested capital

53% higher return in equity (Source: McKinsey and Co – Women Matters )
men still hold the vast majority of leadership positions in industry and business and women do not have an equal voice in the decisions that most affect our lives.
So what can we do to accelerate the process and get more women in the boardroom?
In this discussion, chaired by Cath Daley , a panel of women CEOs, Directors and Partners – women who have beaten the trend- will consider some of the ideas and issues that Sheryl Sandberg highlights in her book.
Panellists include:
Lesley Dixon, CEO of PSSS
Maggie O'Carroll, CEO of The Women's Organisation
Pamela Ball, CEO of Knowsley CVS
Maggie Mullan, Partner,Austin-Smith:Lord LLP
Judith Greensmith,Chair trust Board at Royal Liverpool University Hospitals
So if you are a women leader who would like to share your ideas and experiences then why not come along and join us?
Numbers are limited to 40 so why not be sure of your place and
book now.